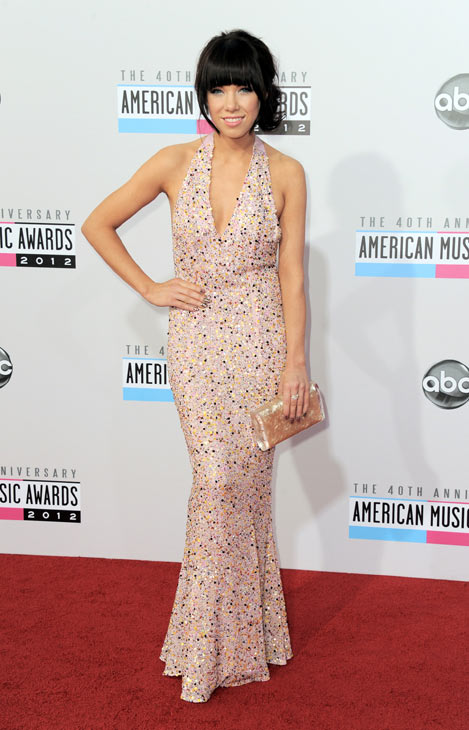 WHAT A YEAR IT'S BEEN FOR CANADIAN SONG BIRD, CARLY RAE JEPSEN?
ATTENDING THE 2012 AMERICAN MUSIC AWARDS IN LA ON SUNDAY EVENING, JEPSEN WORE A VERY PRETTY GOMEZ-GRACIA HALTER NECK GOWN AND EDIE PARKER CLUTCH.
CALL ME MAYBE (SORRY), BUT SHE LOOKS ADORABLE AND THE BABY PINK SUITS HER GORGEOUS COMPLEXION.
TOTALLY LIKE THIS BETTER THAN HER EMA'S LOOK
THIS MAY NOT BE HER BEST AND KIND OF LOOKS A LITTLE DATED, BUT LIKE TAYLOR SWIFT, SHE WILL GROW INTO HER OWN STYLE AND YOU GOTTA LOVE A BRUNETTE WITH BLUE EYES.