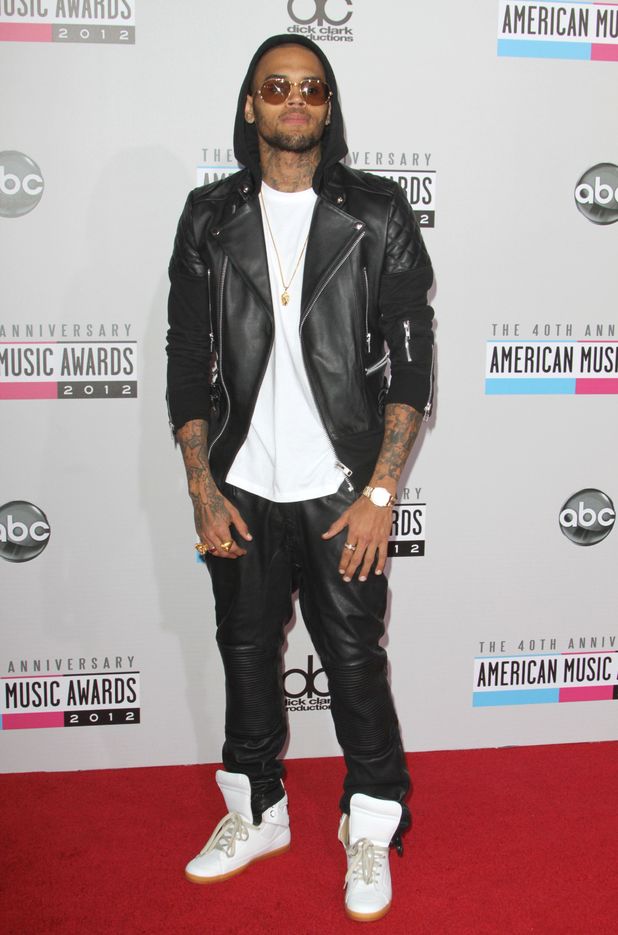 WHEN I WAS YOUNGER I WATCHED MY FRIEND GET BEAT UP BY HER BOYFRIEND A LOT. HE DIED YEARS LATER ON A PLANE FLIGHT. KARMA, MY FRIEND, BITES YOU ON THE ASS.
OK, SO BY THE LOOK ON BROWN'S FACE HE KNOWS HE SHOULDN'T EVEN BE THERE.
I AM NOT DISSING THE OUTFIT, I QUITE LIKE IT, IT'S THE DUDE WEARING IT.
I REALISE THAT HE HAS MANY FANS (FEMALE MOSTLY) AND ANYONE THAT DISSES BROWN RECEIVES THEIR WRATH, BUT LADIES, LOOK AT HIM.
HE LOOKS DESPERATE AND SAD!!!!
AND FOR ALL THINGS SACRED AND HOLY, REMOVE THAT STUPID NECK TATTOO.
SORRY I DON'T LIKE HIM, SO SUE ME!!!