PLEASE PLEASE PLEASE WEAR A VICTORIA BECKHAM DRESS OR SOMETHING. I LOVE KATE BUT DRESS YOUR AGE. THIS DOWDY DRESS HAS BEEN WORN TWICE (TWICE!!! REALLY!!!). FIRST TIME AT QUEEN ELIZABETH II'S RECEPTION. AND NOW TO THE NATURAL HISTORY MUSEUM IN LONDON.
SHE MAY HAVE RECYCLED THE DRESS, BUT THERE WAS SOMETHING NEW TO LOOK AT. MIDDLETON'S NEW FARRAH FRINGE LOOKS GREAT ON HER.
ONE CUTE THING ABOUT THE DRESS IS THE LITTLE PEACE SIGNS.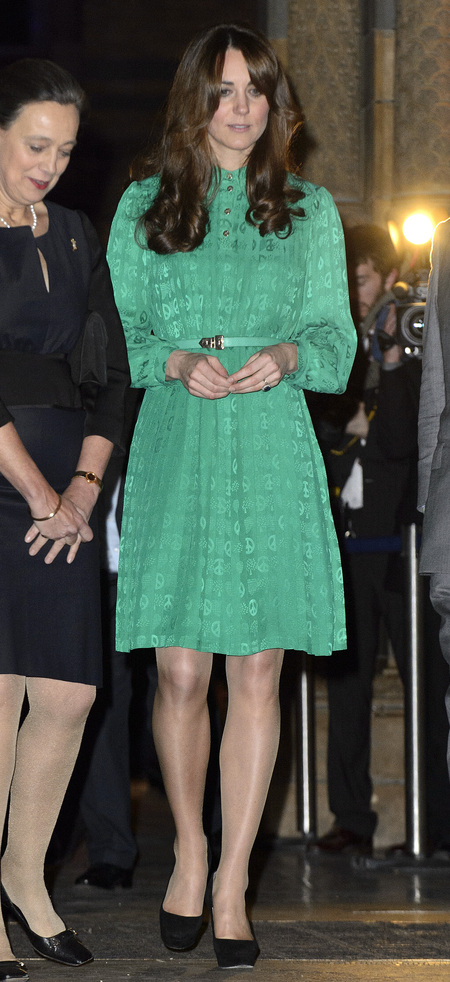 KATE AND THE LATE PRINCESS DIANA