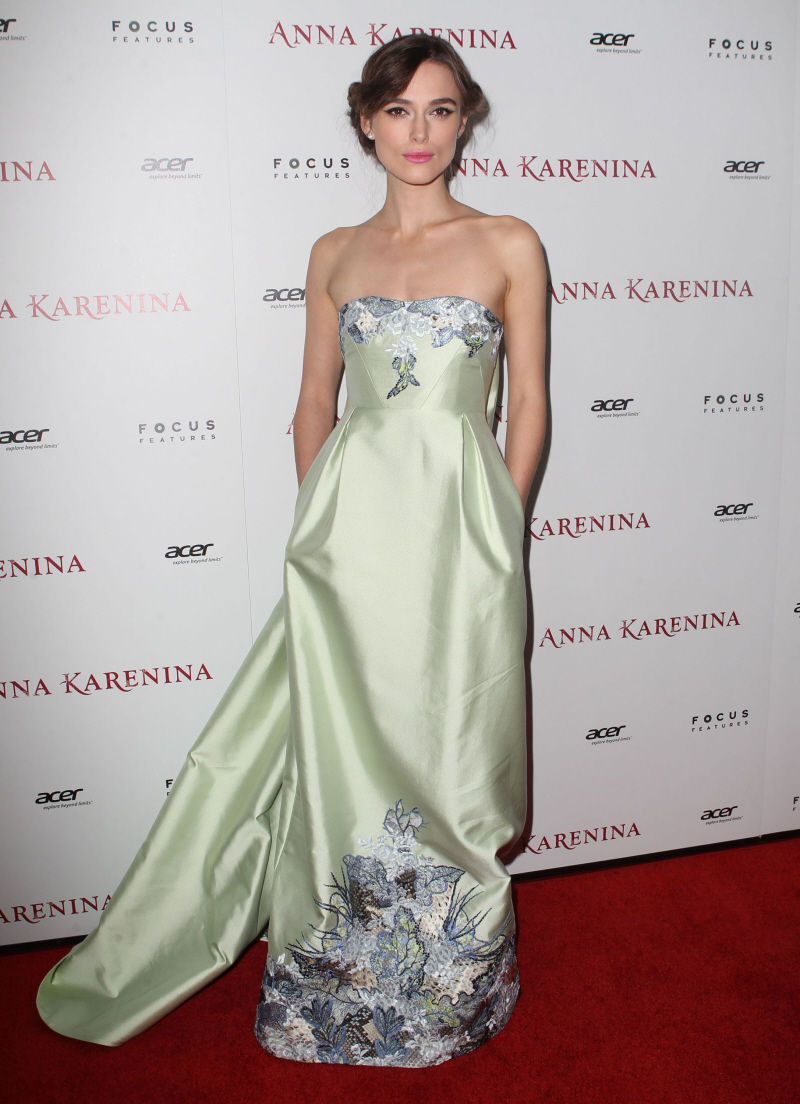 FOR THE LOS ANGELES PREMIERE OF 'ANNA KARENINA' HELD AT THE ARCLIGHT HOLLYWOOD, KEIRA KNIGHTLEY WAS SPECTACUALAR IN MINT CONFECTION, WITH A DUCHESS SATIN GOWN FROM ERDEM'S SPRING 2013 COLLECTION.
KNIGHTLEY SHINES ON THE RED CARPET WITH THIS COLOUR. AND HER SKIN IS FLAWLESS.
BUT KEIRA, YOU NEED A STEAK.
BUT THE DRESS IS GOOD ENOUGH TO EAT.