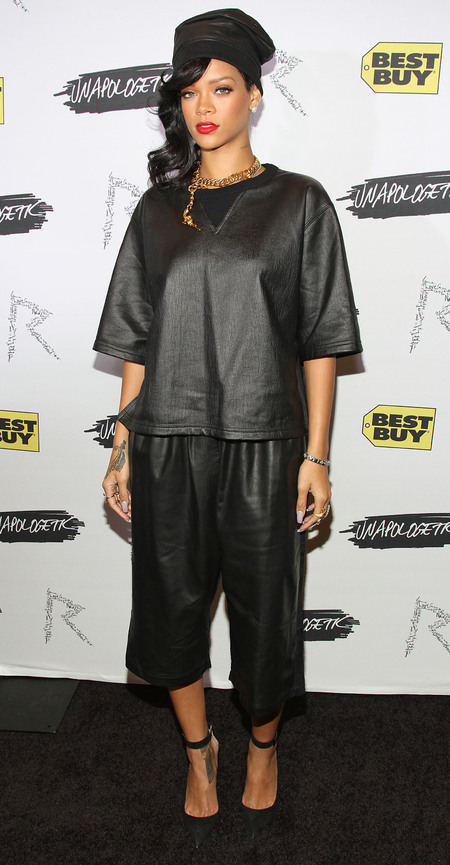 IN NEW YORK CITY TO LAUNCH HER NEW ALBUM UNAPOLOGETIC AT BEST BUY, RIRI LOOKED LIKE A ROCK STAR. I THINK IT'S EVEN THE BEST SHE'S LOOKED FOR A WHILE.
OPTING FOR A BLACK LEATHER DAMIR DOMA BAGGY PANTS AND TOP FROM THE DESIGNER'S SPRING 2013 COLLECTION.
SHE CHOSE TO STYLE IT WITH CHANEL GOLD BRACELET, MONOLO BLAHNIK HEELS AND A SKINGRAFT LEATHER HAT.
THE RED LIPSTICK BRINGING THAT POP OF COLOUR AND HER SIDE SWEPT LOCKS IS SUCH A WINNER FOR ME.
TOTALLY LOVE IT AND I WANT IT FOR ME!!!