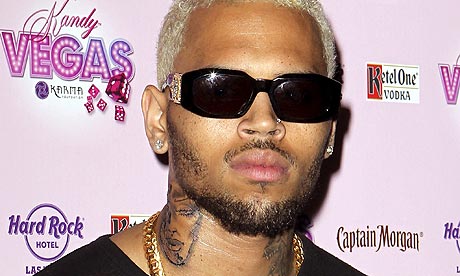 I DID NOT REALISE THAT BASHING A GIRLS FACE INTO A CAR WINDOW WARRANTS A MODELLING CONTRACT. WOMEN'S WEAR DAILY REPORTS, THE EX BOYFRIEND (SORRY AND YES HE SINGS TOO) OF RIHANNA HAS SIGNED A CONTRACT WITH WILHELMINA INTERNATIONAL AS PART OF THEIR ARTIST MANAGEMENT DIVISION.
ONE QUESTION: WHO WOULD WANT HIM AS THE FACE OF ANYTHING?
SERIOUSLY.
AND HIS NECK TATTOOS ARE HIDEOUS.
GRANTED, HE WAS CUTE AND TALENTED ONCE, BUT HE TURNS ME OFF NOW.
I AM ALL FOR FORGIVENESS, BUT DUDE, WHAT HAS HE REALLY DONE TO TAKE RESPONSIBILITY FOR THOSE ACTIONS THAT NIGHT IN 2009?
I AM GOING TO NOW PREPARE THE DEATH THREATS FROM BROWN'S FEMALE FANS.
I AM A LITTLE MORE PARTIAL TO NE-YO.
NE-YO
READ FULL STORY:
www.wwd.com/fashion-news/fashion-scoops/chris-brown-to-wilhelmina-6488146?src=twitter