30 YEAR OLD RAPPER AND 'AMERICAN IDOL' JUDGE,

NICKI MINAJ

IS QUICKLY BECOMING MY TRANSFORMATION OF THE YEAR, WITH THE AXING OF HER SYLING TEAM AND TONING DOWN HER LOOK, I THINK I MAY HAVE A STYLE CRUSH.
ALMOST UNRECOGNISABLE ON THE FRONT COVER OF THE APRIL ISSUE OF U.S ELLE, MINAJ IS STUNNINGLY BEAUTIFUL. AND I THINK I ALMOST CRIED. SHOT WITH MINIMAL MAKE UP AND NO CRAZY WIGS, MINAJ IS SEEN IN A WHITE T SHIRT AND PROBABLY THE MOST NATURAL WE'VE SEEN HER. MY FAVOURITE PICTURE IS THE FACE PRINTED LYCRA SWIMSUIT FROM ADIDAS BY JEREMY SCOTT.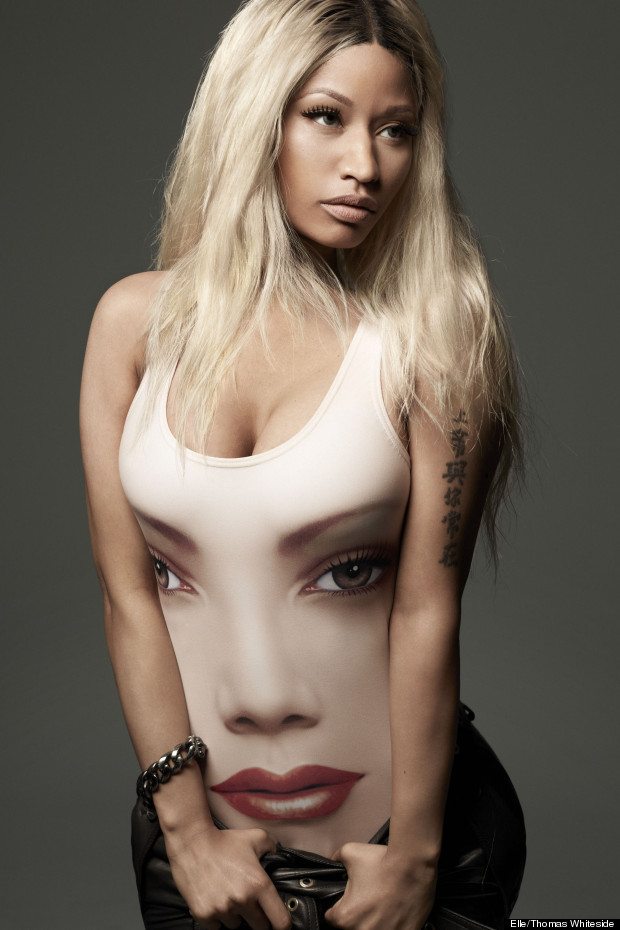 BUY IT NOW!!!
"I went through a lot of bullying early on. Girls made my life a living hell. We had come to America from a different country. My brother and I had accents. It was very tough. So I've always put up this wall— it was a self-defense mechanism growing up— because I was almost expecting people to attack me. And I still have it. It's sad."