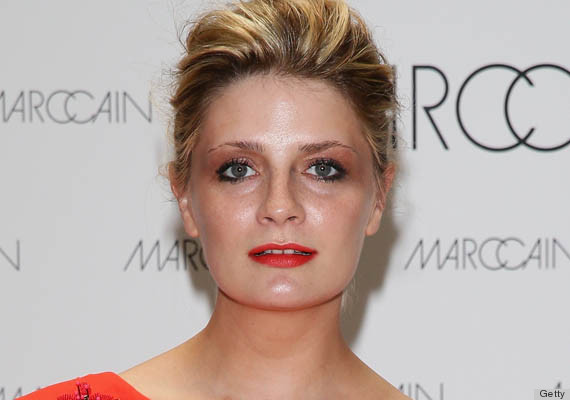 Actress, Mischa Barton hasn't always captivated me on the red carpet. Whether it's wearing the wrong dress, but hair is perfect or perfect dress, wrong accessories.
I finally like something she's wearing and she ruins it with hideous make up. Did a 4 year old do this? Was she high?
Attending the Marc Cain Spring/Summer 2014 show during Berlin Fashion Week, Mischa's orange/red dress was cute, the beading on the shoulders and waist are gorgeous, but did Barton think this looked too good? Did she think by that wearing red eye shadow she would compliment the dress?
I have to say it almost reminds me of a horror film.
When she did finally sit down, I don't know whether someone showed her a picture, but she wore a studded leather jacket over her shoulders and a pair of nicely huge shades. Smart move and looks better.