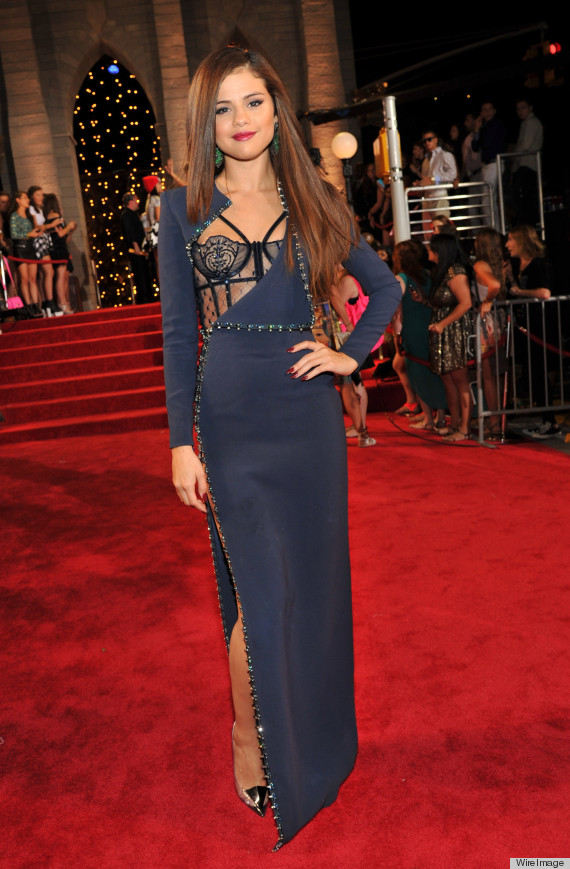 When I saw Selena Gomez on the red carpet I was speechless and kind of jumping on my bed.
Attending the 2013 MTV Video Music Awards at the Barclay's Center in Brooklyn, New York on Sunday night, Selena wore an out of this world Atelier Versace Fall 2013 long sleeve dress with exposed bustier and amazing studded detail. And I am obsessed with the colour.
I am glad she kept to the runway shoes.
Lorraine Schwartz emerald green earrings complete her look.