Blake Lively joined Cate Blanchett in Milan, Italy for the Beauty in Wonderland exhibition on Thursday.
Opting for a runway look from Gucci's Spring 2014 collection, Blake's shimmery jumpsuit looked good on the model, this does not do Lively any favours. Her body is amazing, but this hides it.
I have a vision of Rihanna wearing this or ME! I really do love it.
Though, I am a little jealous that these starlets have first pick right off the runway. Seriously this was only shown a couple of days ago.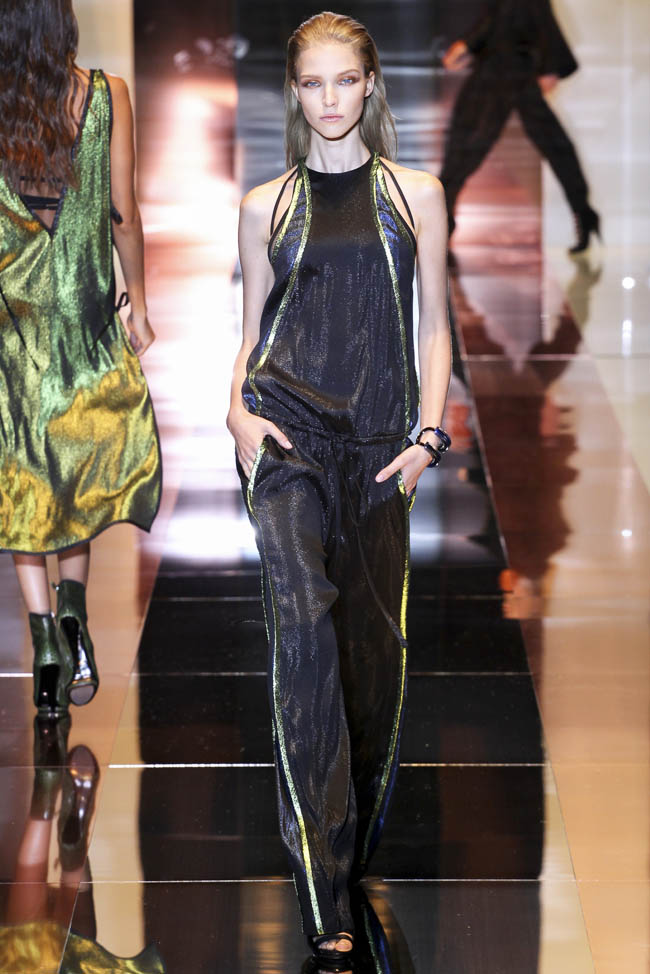 Credit: Getty Images/Style.com