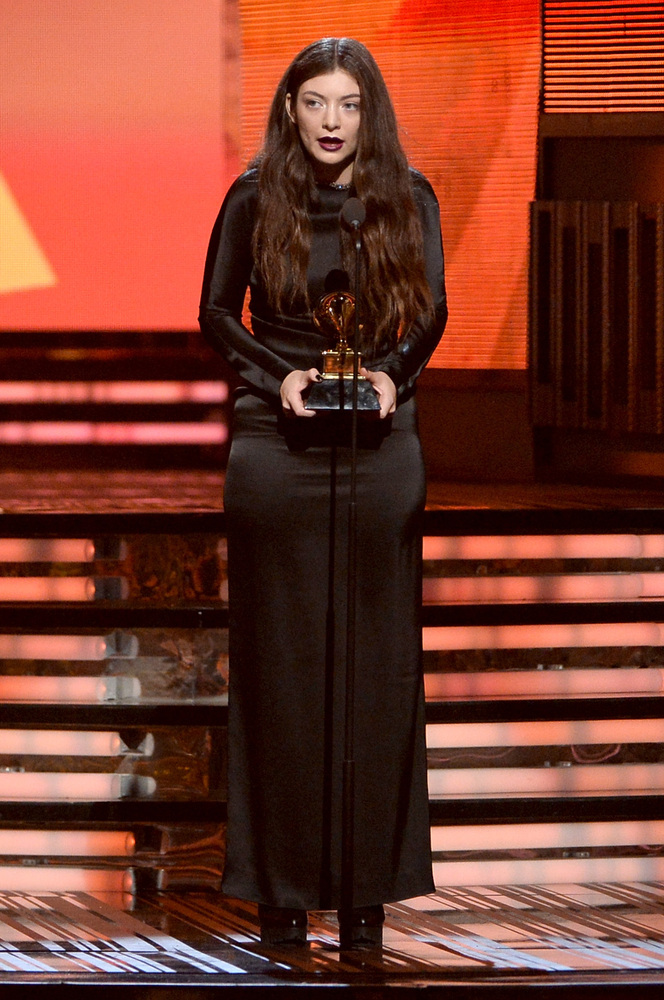 SPOTTED:
First time Grammy winner Lorde
WHERE:
2014 Grammy Awards
WHAT SHE WORE:
Balenciaga Pre-Fall 2014 silk jersey gown
VERDICT:
I love her, but not this. The fit is a shocker. This makes her look bigger than she is. And I did not think in my life something by Balenciaga would look cheap, but (sad face) it does.