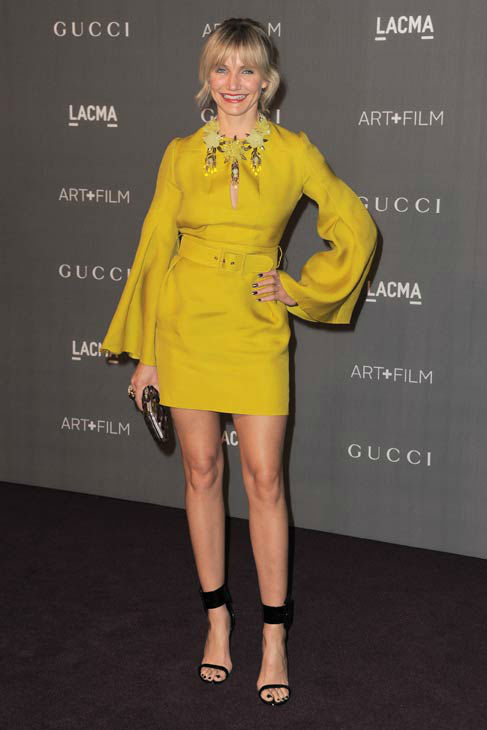 OK I AM A LITTLE UNDECIDED ON CAMERON DIAZ'S LOOK ON THE RED CARPET AT LACMA 2012 ART + FILM GALA HONOURING ED RUSCHA AND STANLEY KUBRICK.
DON'T GET ME WRONG, I LOVE LOVE LOVE THE DRESS, JUST THE SLEEVES GIVE ME THE HEEBEE JEEBEES ON CAMERON. I FIND THE TOP HALF A LITTLE MESSY. FROM THE OUT OF BED HAIR TO THE MAKE UP, I AM JUST NOT INTO IT.
ON THE RUNWAY IT LOOKS PERFECT, BUT ON CAM, THE SLEEVES MAKE HER LOOK LIKE SHE'S ABOUT TO TAKE OFF.
I LOVE MISS DIAZ, SHE JUST DIDN'T KNOCK THIS OUT OF THE BALL PARK.
SORRY THERE ARE SOME POSITIVES. CAMERON KICKS ASS IN A MINI. HER LEGS ARE TO DIE FOR.
BOTH CAMERON AND AMY ADAMS CHOSE THE SAME COLOUR, IT'S AMY ADAMS THAT WINS IT FOR ME.