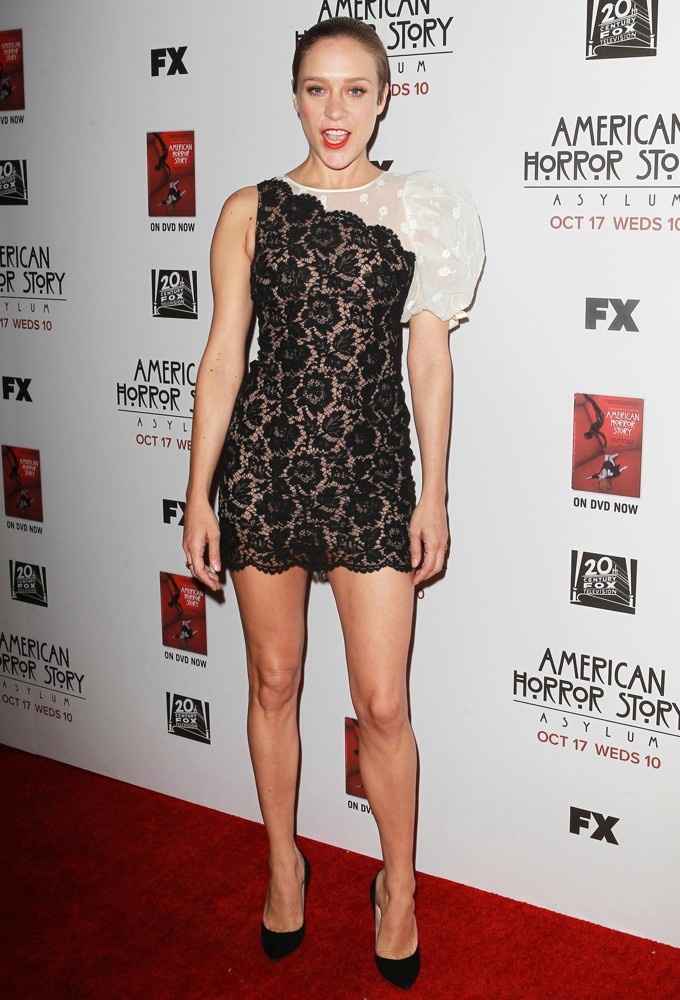 I AM ALWAYS HAPPY AND SOMEWHAT ANXIOUS WHEN IT COMES TO SEVIGNY AND HER RED CARPET CHOICES.
ONLY BECAUSE I AM SLIGHTLY PROTECTIVE OF HER.
EVERY RISK SHE TAKES IS WORTH IT. WITHOUT CHLOE, WE WOULD HAVE ONE BORING RED CARPET.
ATTENDING THE PREMIERE OF 'AMERICAN HORROR STORY:ASYLUM' IN LA ON SATURDAY NIGHT, CHLOE SEVIGNY LEGGED IT IN A VALENTINO PRE FALL 2012 LACE MINI DRESS.
SHE JUST GET'S AWAY WITH EVERYTHING, UNLIKE THE 90% OF STARLETS TODAY.
FOR MOST, THEY WOULD REMOVE THE WHITE PUFFY SLEEVE, BUT IT JUST WOULDNT BE CHLOE WITHOUT IT.
I AM TOTALLY DIGGING THIS DRESS AND I LOVE HOW SHE KEPT THE REST MINIMAL, WITH VALENTINO PUMPS AND SLICKED HAIR (ARE YOU LISTENING CAMERON DIAZ?) AND A TOUCH OF COLOUR ON THE LIP.
I HOPE WE STILL SEE HER TAKING RISKS WHEN SHE'S 70.
SHHH!!!! I WANT THAT DRESS!!!!