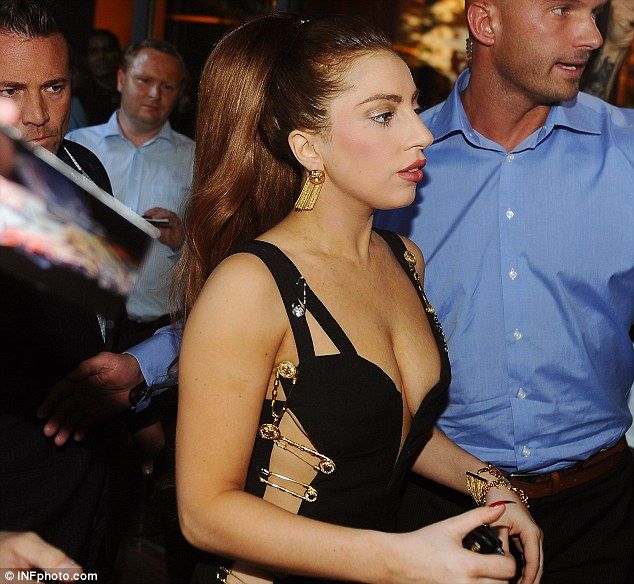 WHEN LADY GAGA EXITED HER HOTEL IN MILAN ON TUESDAY I GOT SLIGHT DE JA VU. CUT ALMOST 20 YEARS AGO IN 1994, LIZ HURLEY STEPPED OUT IN THE ICONIC VERSACE DRESS WHEN THE ENGLISH ACTRESS ESCORTED HUGH GRANT TO THE PREMIERE OF 'FOUR WEDDINGS AND A FUNERAL'.
DOES IT STILL HAVE THE SAME SHOCK VALUE IN 2012?
THERE IS ONLY ONE WOMAN THAT CAN GET AWAY COPYING A LOOK LIKE THIS -
LADY GAGA!!
DO I LOVE IT?
YES YES YES!!!