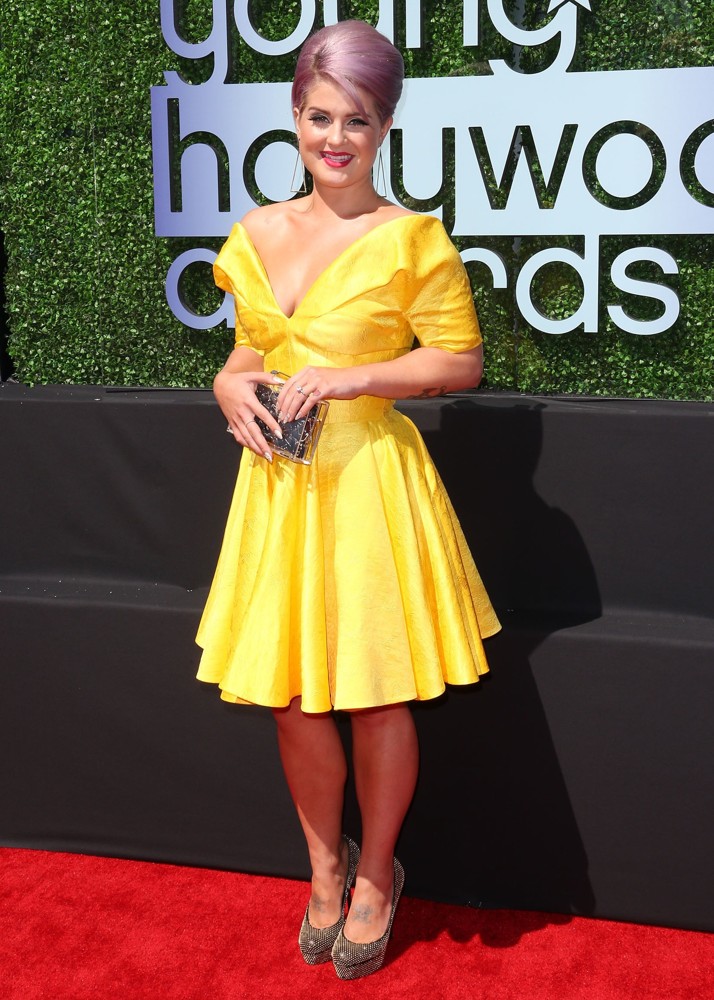 The lovely newly engaged Kelly Osbourne attended the 2013 Young Hollywood Awards, held at the Broad Stage in Santa Monica on August 1.
The reason for my adoration for Kelly is her pure fun of fashion. Some people get it, some people don't, but I believe this Osbourne would say "I don't give a expletive, expletive".
Wearing a 50s inspired canary yellow dress styled with a Charlotte Olympia clutch and Alexander McQueen studded platform pumps, Kelly was beaming head to toe.
The sleeves and neckline are totally cute, and I am a sucker for a bright yellow dress.
There's a 50s vibe, with a cool dash of the 80s. Mixing eras is a great way of not being to over the top. But hey it's Kelly, I have no problem with "OVER THE TOP".
Lana Jewellery earring complete her look.
By the way I have to congratulate Kelly on her Style Icon award. Totally deserved.
P.S To those who don't appeal to this look, she is attending a "Young Hollywood" award show, not the Oscars. Get over it.