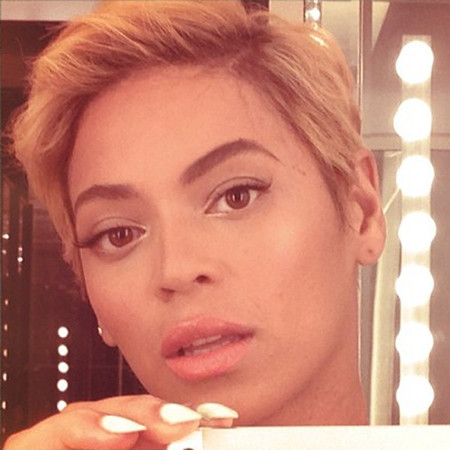 I believe I was shocked like everyone else when I saw Beyoncé's new pixie crop. I think I even held my breath waiting to find out if it were real.
Well. It is. And her stylist, Kim Kimble found out the same way the world did; via a selfie on social media site, Instagram.
Bey's long time stylist admitted to People magazine that she was a little teary eyed, "I've been working for her for so long, she has this beautiful long hair and it's hard to grow out. I feel like it's my hair."
I am now a little excited to see this new chapter in Beyoncé's style evolution.