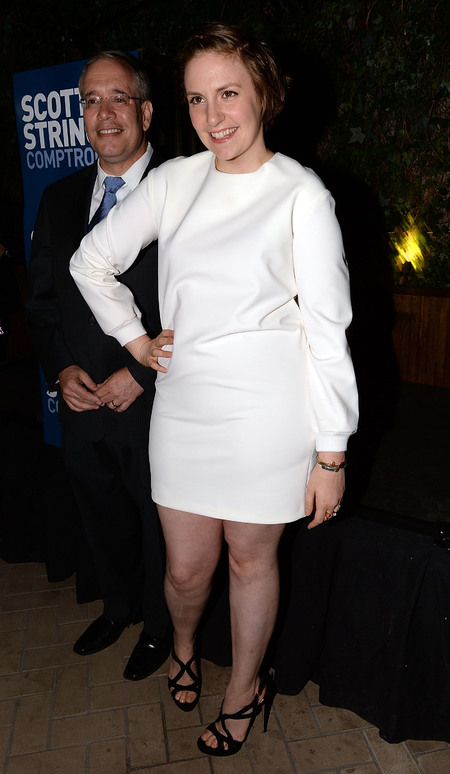 I haven't been exactly kind to 'Girls' star and creator Lena Dunham's fashion takes on the red carpet, but it's because I care. Truly. I find it hard to watch a beautiful girl look horrid. But I am pleasantly surprised.
Attending a political fundraiser in New York, Lena chose a little white Theory dress, which is simple, cute and sexy.
Again girls, pick something to show, and in Lena's case, it's her fab legs. Long sleeves make a statement and keeps the focus on what you need to see. Get it? Sometimes showing too much is not sexy.
Styled with Prada strappy sandals and a slightly dishevelled crop.
Yay for Lena. Keep it up. She will get better. Just watch.