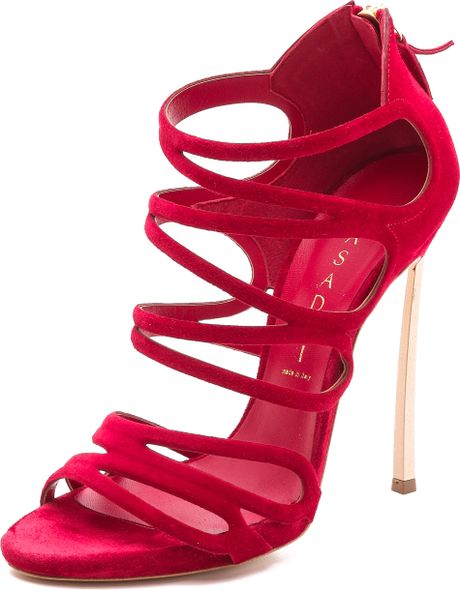 Cesare Casadei is one of my favourite shoe designers or should I say artisan. His infamous 'Blade' heel has become a signature and one of the things I adore about his shoes.
I truly love these red suede multi strap sandals featuring exposed zip, leather sole and a lattice style straps.
The rich colour takes my breath away. The sculptural style of the sandals is what I love about Casadei.
Buy them now for AU$1073.82 -