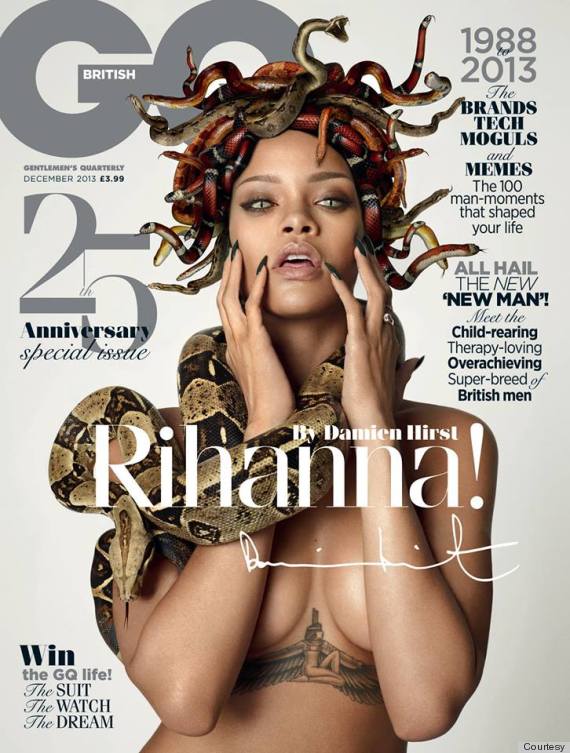 Credit: GQ UK/ART DIRECTION: Damien Hirst
Rihanna knows how to give us controversy because as we all know 'Controversy Sells'.
Covering the December 25th Anniversary Issue of British GQ, Rihanna was naked as normal covered in a Medusa style crown of snakes topped of with a python wrapped around her.
It seems fairly easy to style Riri for a shoot. You really wouldn't need to 'Pull Clothes'.
Here is a tease of the pics inside.